Swami Narayanan Temple

for all your ritual needs.

For more info ? Contact us

Get your online pooja done within 20 mins, online Homam done within 30 mins of booking.
See the Brahmin Priest doing the live pooja without the compromise.
₹350 per pooja / per ₹2500 for Homam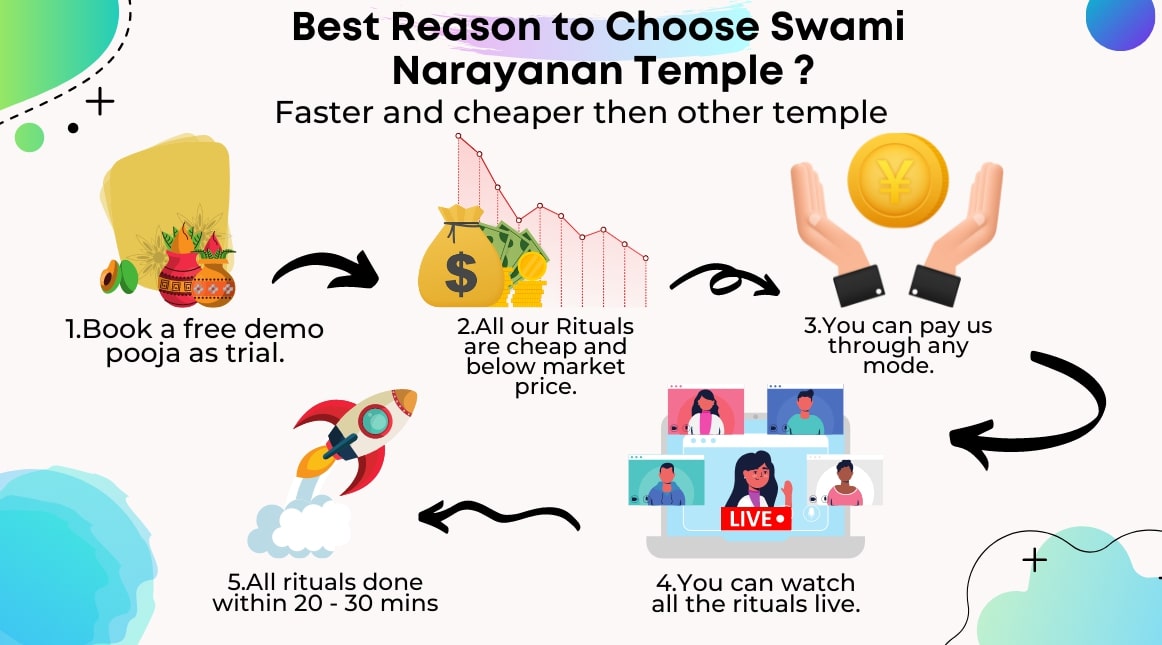 Pretty decent pooja, they keep up their word and they do the Puja at the best level of my satisfaction Hats off keep the good work.
I have ordered pooja many times with their people and I come to believe they are like the ola of Pooja and Swiggy of homam
I am very much satisfied by the way pooja was done. Priest was really well known about the ritual and guided me in a very professional way. Thanks to you
Thank you very much for the Pooja. I am feeling good and confident. You are really awesome. Thanks
Our Pricing
Our prices are lower than the Market always.
108 Ashtothra
We chant 108 ashtothra for all the gods, which is not done any temple.
Execution Speed
You can book and get your Homam done in 2 hours
HOW TO BOOK YOUR POOJA ?
3 simple & easy step to book.
Choose your online pooja
Choose any type of online pooja & online homam you want and click the pay button.
Pay us
Choose a price package and pay us. Send us the payment screenshot in our whatsapp.
Our Differences
Difference between Our Temple Vs Other Temples.
Price & Speed
Our pricing is 50% less than the market, we organize a ritual within 2 hours whereas normal temple takes 2 weeks.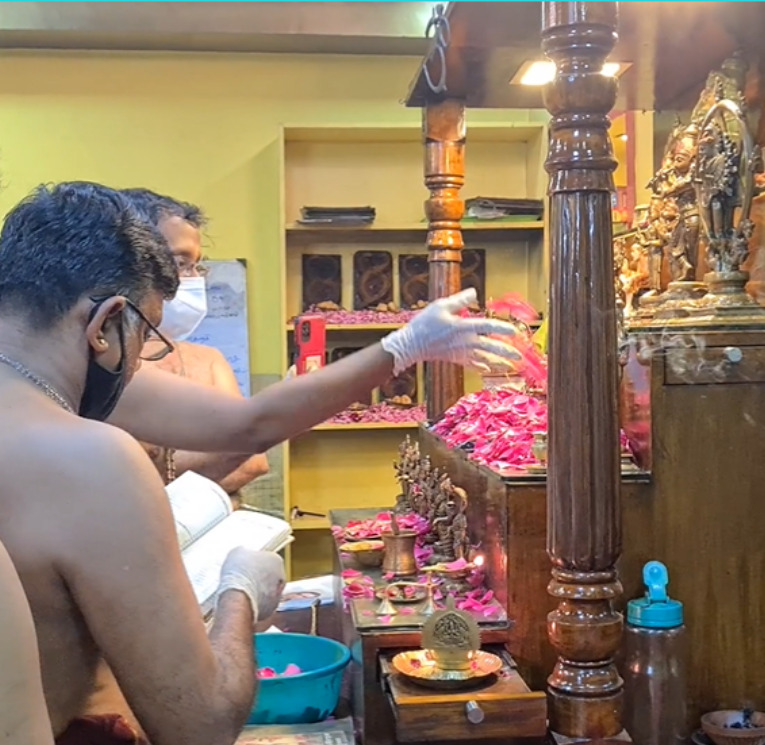 Proper Procedures & No Compromise
We chant 108 names of god and chant your name in the homam in every ahurthi & there is no compromise in any procedure.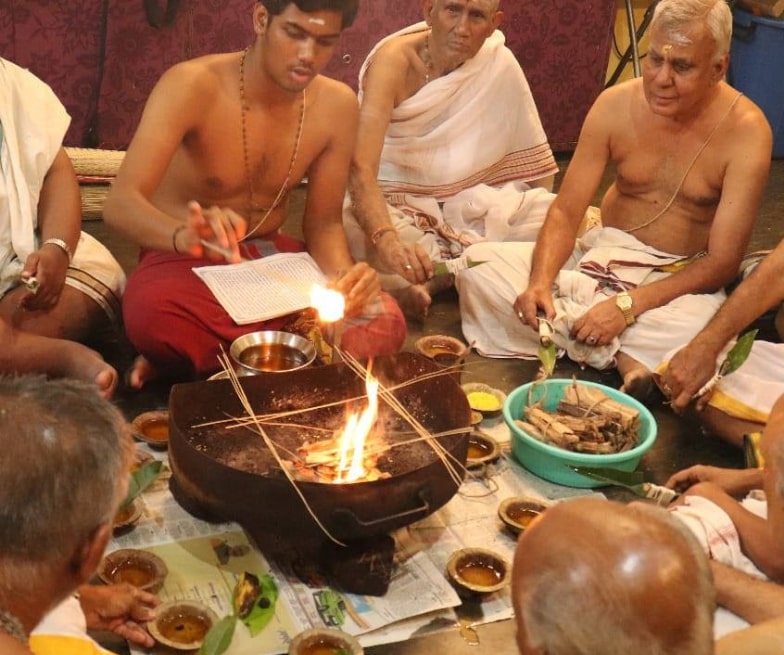 Our

E - Patashala
Our E - Patashala mainly implies in teaching all the mantras with proper application for everyday use.
Learn More