Punyavachanam
What is Punyavachanam ?
Punyavachanam is a particular ceremony performed at every festival. Many individuals have forgotten how to do this ceremony correctly and the processes for performing this ritual. In Aadhesh, we perform this ritual on a daily basis, and we have witnessed Massive and Deep benefits as an outcome. Doing this Ritual Cleans your House, 7 Chakras, 5 Auras, and many other factors...
For More information click here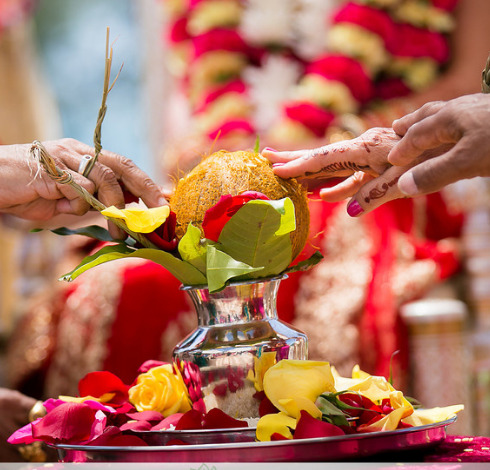 Frequently Asked Questions
Step 1 : Choose your Desired online pooja or online homam and click the Razorpay Link and Pay us with your preferred method of payment options.
Step 2 : After Paying us, send us the Payment Screenshot in our WhatsApp and send online Pooja details for whom the online Pooja should be done
Step 3 : Your online pooja done within 20 mins of Payment, We send your online pooja video footage in your whatsapp.
Step 4 : Our team will assign a vadhiyar and he will call you through whatsapp, google meet, zoom and whatever medium you prefer.
You can reach us very easily. We are there to guide you, clear all your doubts and help you in payment. Our team takes almost care and effort to answer the clients Call at the earliest
Clients

Testimonials

Kind words from our Swaami narayanan Clients.
At first it was hard for me to believe that this could work. But now I have seen the results with my own eyes. I have started to feel the energy in our centre. I thank Swami Narayana for performing punyavacham and cleansing the energy block in my healing centre.

Vishvanathan -
Bangalore
Besides the point that we are powerful beings, sometimes we feel tired, lethargic and not energised. Punyavacham is a process to cleanse our energy field and purify the space where we work.

Lalitha -
France
It is a very good place for spiritual healing and gaining positive energy through ritual - punyavachanam which is done for myself every month.

Eshwaramurthi -
US
I am very grateful to the Swami Narayana temple that they have done a beautiful job, it is amazing. I am feeling much lighter , calmer and healthier with more clarity in my mind and heart after taking the ritual punyavachanam.

Sai Srimathi -
German
This is a very good and reliable place for performing punyavachanam

Ragavendran -
Trichy
To Purify the Space.
To Clear the Energy Astrally.
To clear the energy of the house
To remove and clean energy blocks in any location.
To cleanse your 7 Chakras and 5 Auras and raise your Kundalini.
When to do Punyavachanam ? :
Before doing any Ritual or Pooja at home.
To remove the energy from an unused location.
Punyavachanam can be performed after the birth of a child.
To free up energy in stages and phases in preparation for construction.
Why should you choose Swami narayanan temple? with E-service
Our prices are lower than the Market always.
You can book and get your Homam done in 2 hours
You can watch all your Rituals Live.
We chant your name in every ahurtie in the homam
We chant 108 ashtothra for all the gods, which is not done anywhere.
We only do individual Pooja and no group poojas are done.
All the rituals will be done at your convenience.