Lakshmi Dasami
Increase Attraction, Clear your Marriage Problems, Attract your Soul Partner, Boost your Conversion, Explore more possibilities, Get Link with Right People also do Lakshmi homam.
Online Pooja timing : 20 minutes
4.9

(1754)
Pooja :
₹400
₹500
save ₹100
Abishekam :
₹500
₹620
save ₹120
Poorna Pooja :
₹650
₹790
save ₹140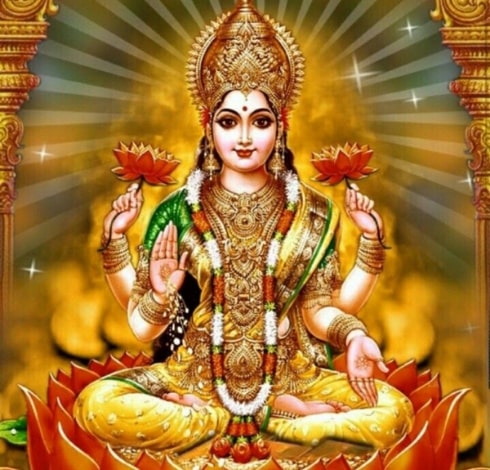 Frequently Asked Questions
You can easily book online pooja with us. payment can be done in multiple ways like google play, phonephe, paytm, bank transfer, UPI's, razorpay and payumoney. After paying us Whatsapp Number : +91 89256 62492 send us the screenshot in the whatsapp number.
After the payment is done, send us your payment screenshot in our whatsapp.
Then you have to share your name, rashi, nakshatra and the gotra in our WhatsApp to whom the pooja has to be done. Our team will acknowledge your payemnt.
Then our team will assign a vadiyar and he will call you through WhatsApp, google meet, zoom and whatever medium you prefer.
Step 1 : Choose your Desired online Pooja or online homam and click the Razorpay Link and Pay us with your preferred method of payment options.
Step 2 : After Paying us, send us the Payment Screenshot in our WhatsApp and send Online Pooja details for whom the pooja should be done
Step 3 : Your online pooja done within 20 mins of Payment, We send your Online Pooja video footage in your whatsapp.
Step 4 : Our team will assign a vadhiyar and he will call you through WhatsApp, google meet, zoom and whatever medium you prefer.
You can reach us very easily. We are there to guide you, clear all your doubts and help you in payment. Our team takes almost care and effort to answer the clients Call at the earliest
Clients

Testimonials

Kind words from our Swaami narayanan Clients.
I am a doctor and my husband is a software engineer. My child was not able to get admission in a good school. I consulted with Swami Narayana and he gave me a special Pooja for my child. My child got admission in one of the prestigious schools in Chennai. Thank you so much Swami Narayana

Sven Rishibeth -
Singapore
I was a bit sceptical about this service. But this is the best. You can get your problems solved by Swami Narayana

Ramalakshmi -
Vellore
We are really happy with the service provided by them and the dedication of their team. We recommend this service to anyone in need of help in the spiritual realm.

Subramaniam-
Chennai
My marriage was getting delayed and Jayashree mam recommended to do Lakshmi Dashami Puja. I thought just like other pariharam this is also one. but Swaami Narayana really took great initiative to do personalised sankalpa which I haven't seen in any other temple. It gave a fruitful result as my marriage got fixed in 3 months which was delayed for about 7 years.

Sriram -
Bangalore
The best thing about the Lakshmi Dasami Pooja in Swaami Narayana Temple is that it is done in a perfect manner without any compromise in tradition, unlike other poojas which are done by people who don't know what they're doing.

Arjun Reddy-
Chittor
Increase Attraction
Attract the money and increase the akarshanam of the money from your work or business.
Clear your Marriage Problems
Clear all your Marriage problems with your wife or husband and easily avoid all unnecessary quarrels among you.
Attract your Soul Partner
Attract the right man or woman into your life and have no problems in your married life.
Boost your Conversion
Boost your Client or order conversion and attract many customers into your business.
Explore more possibilities
Explore the more creative ways to pick up the sales or increase the income in this pooja.
Get Link with Right People
Get Connected with correct and important people in your business easily and have more success.
Why should you choose Swami narayanan temple? with E-service
Our prices are lower than the Market always.
You can book and get your Homam done in 2 hours
You can watch all your Rituals Live.
We chant your name in every ahurtie in the homam
We chant 108 ashtothra for all the gods, which is not done anywhere.
We only do individual Pooja and no group poojas are done.
All the rituals will be done at your convenience.