Skanda Shashti
Win over your enemies, Improve your Leadership Qualities, Become Pro Aggressive, Clean your Legal Battles, Quell your Black magic, Make others Unspeakable also do shatru samhara homam.
online Pooja timing : 20 minutes
4.5

(1854)
Pooja :
₹400
₹500
save ₹100
Abishekam :
₹500
₹620
save ₹120
Poorna Pooja :
₹650
₹790
save ₹140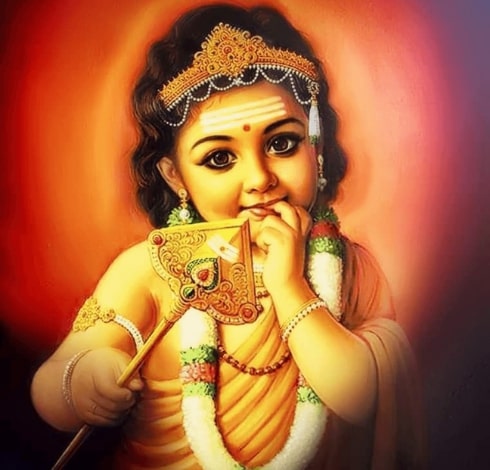 Frequently Asked Questions
You can easily book online pooja with us. payment can be done in multiple ways like google play, phonephe, paytm, bank transfer, UPI's, razorpay and payumoney. After paying us Whatsapp Number : +91 89256 62492 send us the screenshot in the whatsapp number.
After the payment is done, send us your payment screenshot in our whatsapp.
Then you have to share your name, rashi, nakshatra and the gotra in our WhatsApp to whom the pooja has to be done. Our team will acknowledge your payemnt.
Then our team will assign a vadiyar and he will call you through whatsapp, google meet, zoom and whatever medium you prefer.
Step 1 : Choose your Desired pooja or Homam and click the Razorpay Link and Pay us with your preferred method of payment options.
Step 2 : After Paying us, send us the Payment Screenshot in our WhatsApp and send pooja details for whom the pooja should be done
Step 3 : Your pooja done within 20 mins of Payment, We send your online pooja video footage in your whatsapp.
Step 4 : Our team will assign a vadhiyar and he will call you through whatsapp, google meet, zoom and whatever medium you prefer.
You can reach us very easily. We are there to guide you, clear all your doubts and help you in payment. Our team takes almost care and effort to answer the clients Call at the earliest
Clients

Testimonials

Kind words from our Swaami narayanan Clients.
I am very much satisfied by the way pooja was done. Priest was really well known about the ritual and guided me in a very professional way. Thanks to you again.

Ritu -
Jalandhar
It was a great experience, as the pooja was performed very fast and i got the best result within 7 days of pooja. All my problems like getting caught in legal matters and black magic etc have been solved, so I will suggest to everyone who has problems to do it immediately.

Goshal -
Doha
The pooja was done in a very good and successful manner. I have seen the live video of the pooja being performed, and I could feel that energy in my body.

Dinesh -
Chennai
The pooja done by the rahulyadootam was really good. Even after the pooja I feel the positive change in my life. My business is now growing very fast and in a positive way. I would recommend this puja to all the people who are stuck in their life or business.

Mokshith -
Kadapa
I am a hard core believer of astrology and I do not believe in black magic. But I had no other way out to get rid of my problems. I have been having severe legal and money problems for the past 6 years.My business was going down the drain. One day, one of my friends suggested to do skanda sasti pooja. I am very much thankful to Swaminarayan who performed the pooja. All my problems are gone and I am doing very well in my life.

Preetham -
Bangkok
Skanda shashti pooja Benefits :
Win over your enemies
With the grace of lord subramanya , win over your enemies without any difficulties.
Improve your Leadership Qualities
Improve your Leadership qualities and manage the crisis qualities with courage and valor.
Become Pro Aggressive
Become pro aggressive in your work and business and increase your inner fire to learn and achieve anything.
Clean your Legal Battles
Clear all your legal and court cases like anything without any struggle, win over and your silent enemies.
Quell your Black magic
Dispel the Black Magic, Evil eyes and fears with bravery in this subramanya pooja.
Make others Unspeakable
Get the Ability to pick the correct words and speak at the right time , to make others unspeakable.
Why should you choose Swami narayanan temple? with E-service
Our prices are lower than the Market always.
You can book and get your Homam done in 2 hours
You can watch all your Rituals Live.
We chant your name in every ahurtie in the Homam
We chant 108 ashtothra for all the gods, which is not done anywhere.
We only do individual pooja and no group poojas are done.
All the rituals will be done at your convenience.