Vishnu Ekadasi
Be Captain Cool, you can easily expand your Possibilities of thinking, Become Intelligent, Boost your Vashikara, Handle Big Things, Talk easily and confidently
online Pooja timing : 20 minutes
3.8

(854)
Pooja :
₹400
₹500
save ₹100
Abishekam :
₹500
₹620
save ₹120
Poorna Pooja :
₹650
₹790
save ₹140
All rituals done withing 20 to 30 mins of booking.
All our rituals are cheap and below market price.
Book a free demo pooja as trial.
You can watch all the Pooja live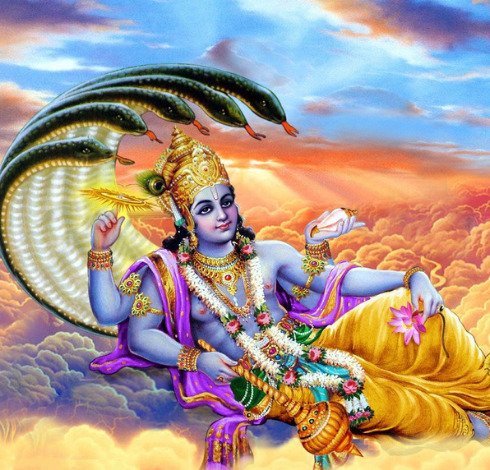 Frequently Asked Questions
You can easily book online Pooja with us. payment can be done in multiple ways like google play, phonephe, paytm, bank transfer, UPI's, razorpay and payumoney. After paying us Whatsapp Number : +91 89256 62492 send us the screenshot in the whatsapp number.
Step 1 : Choose your Desired online Pooja or online homam and click the Razorpay Link and Pay us with your preferred method of payment options.
Step 2 : After Paying us, send us the Payment Screenshot in our WhatsApp and send pooja details for whom the pooja should be done
Step 3 : Your Pooja done within 20 mins of Payment, We send your online Pooja video footage in your WhatsApp.
Step 4 : Our team will assign a vadhiyar and he will call you through WhatsApp, google meet, zoom and whatever medium you prefer.
You can reach us very easily. We are there to guide you, clear all your doubts and help you in payment. Our team takes almost care and effort to answer the clients Call at the earliest
Clients

Testimonials

Kind words from our Swaami narayanan Clients.
The pooja was done in a very professional manner. The rituals were performed with full devotion and I felt the power from the beginning to the end. I liked the presentation of the pooja.

Varnika -
Coimbatore
I have been getting my pooja done here for the past 2 years and have always been satisfied with their services.

Abhishek -
Toronto
I was very much happy with the pooja, due to which I got a job in my dream company and also I got selected into a good higher studies program.

Vidhya Lakshmi -
Tuticorin
Overall, I am very impressed with the pooja and the whole system. It is very well organised and it is easy to contact them.

Subbulakshmi-
Trichy
Ekadasi pooja done by swami narayan temple was traditional.Pooja details and procedure well explained by Sudharshan priest during pooja.

Ram Vasudevan -
Olegan
Vishnu Ekadasi Pooja Benefits :
Be Captain Cool
Manage and tackle all the difficult problems in your life and maintain coolness like a pro.
Think Big
With this pooja you can easily expand your Possibilities of thinking and open more innovative ideas in your work or business.
Become Intelligent
Increase your mental agility, mental stamina and intelligence and become strong menatlly and emotionally.
Boost your Vashikara
Boost your Ojas , tejas and shine bright and become more attractive easily and increase your inner beauty.
Handle Big Things
Handle Big things, Big Project , important decision easily without any pressure and tension.
Converse Crisply
Talk easily and confidently with your higher ups and make them fall in love with your speech.
Why should you choose Swami narayanan temple? with E-service
Our prices are lower than the Market always.
You can book and get your Homam done in 2 hours
You can watch all your Rituals Live.
We chant your name in every ahurtie in the homam
We chant 108 ashtothra for all the gods, which is not done anywhere.
We only do individual Pooja and no group poojas are done.
All the rituals will be done at your convenience.