Pitru Paksha pooja
29th Sep to 14th Oct 2023
Pitru Paksha / Mahalaya paksha
29th Sep to 14th Oct 2023
Pitru Paksha / Mahalaya Paksha is a 16-day sacred lunar period in Hinduism. In 2023, Mahalaya Paksha will take place from September 29th to October 14th. Mahalaya Amavasya, the final and most important day of the Pitru Paksha Shradh fortnight, will take place on October 14th.
Significance of Pitru Paksha / Mahalaya Paksha
To remove pitru dosham and pitru curse. Do pitru pooja to get ancestral belssing. To reduce the negative impact
Discover the significance of honoring your ancestors, nourish the Soul, Feed the Ancestors
4.6

(453)
Pitru paksha Pooja :
₹600
₹750
save ₹150
All rituals done withing 20 to 30 mins of booking.
All our rituals are cheap and below market price.
Book a free demo pooja as trial.
You can watch all the pooja live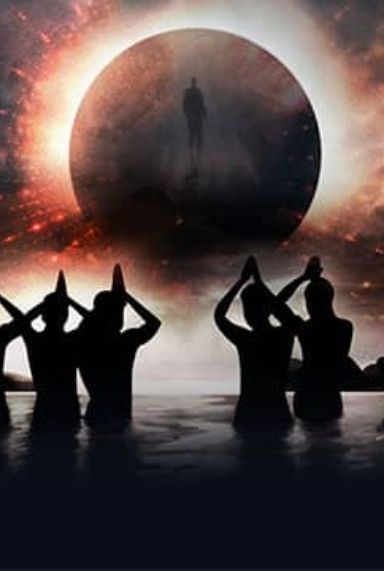 Frequently Asked Questions
You can easily book Pooja with us. payment can be done in multiple ways like google play, phonephe, paytm, bank transfer, UPI's, razorpay and payumoney. After paying us Whatsapp Number : +91 89256 62492 send us the screenshot in the whatsapp number.
Step 1 : Choose your Desired pooja or homam and click the Razorpay Link and Pay us with your preferred method of payment options.
Step 2 : After Paying us, send us the Payment Screenshot in our WhatsApp and send Pooja details for whom the Pooja should be done
Step 3 : Your pooja done within 20 mins of Payment, We send your pooja video footage in your whatsapp.
Step 4 : Our team will assign a vadhiyar and he will call you through whatsapp, google meet, zoom and whatever medium you prefer.
You can reach us very easily. We are there to guide you, clear all your doubts and help you in payment. Our team takes almost care and effort to answer the clients Call at the earliest
Clients

Testimonials

Kind words from our Swaami narayanan Clients.
My astrologer told that sun position in my horoscope is not good, I did guru poornima Puja in Swami Narayana temple and add a great satisfaction as he adviced me to worship gayathri.

Arun -
New Delhi
Indeed I tank Swami Narayana temple for doing Surya Puja for me and my family the way priest do the Puja is very much satisfactory.

Charanya -
US
i wanted to do guru poornima pooja. i was googling for it i came across swaami narayanan temple. i was astonished by the way they did the pooja. also the fastness with which they organised the pooja.

Gokul -
Chennai
I have ordered pooja many times with their people and I come to believe they are like the ola of Pooja and Swiggy of homam

Monisha -
Washington
Pretty decent pooja, they keep up their word and they do the Puja at the best level of my satisfaction Hats off keep the good work.

Keerthana -
Trichy
To bring peace
It will give a peace to your ancestors | Experience Aadi amavasya online here
To increase the self confidence
Is a perfect tool to increase the level of confidence and self-esteem in learners.
Fulfil your wishes
Make your wish for your loved ones a reality with aadi ammavasya pooja.
Increase in the Ability to take big things in life
Helps one to make the most out of life by increasing hope and self confidence..
To defeat extraordinaire enemy
By doing aadi ammavasya pooja, devotees can begin their day feeling refreshed and calm, to your ancestors
Remove your misfortune
Clear all your misfortune and grab all the power and attract the top authority in your office.
Pitru Paksha / Mahalaya paksha
Have any thought? Look here.
Call now
During the Mahalaya Paksha, and majorly on the day of Mahalaya Amavasya, the ritual of Tarpan gets concluded after the food is offered to saints or needy.
Mahalaya describes one of the phases of Pitru Paksha and falls at the end of the fortnight of Ashwin during a New Moon day. It marks the beginning of the Mahalaya Paksha or Pitru Paksha, which is a 16-day sacred lunar period in Hinduism according to the Panchang.
Pitru Paksha 2023 will begin on September 29th and will be concluded on october 14th.
The first fortnight between New Moon Day and Full Moon Day is called "Gaura Paksha" or Shukla Paksha
If someone is unable to perform the ritual of shradh during the Pitru Paksha, they can perform it on the Sarva Pitru Amavasya. This time is also considered equally good to connect to the ancestors. There are several benefits of this tithi and is a good time to offer your prayers to those whom you have lost.
As per astrology, this day is considered very beneficial to offer shraadh to ancestors and free them from negative energies. This is an auspicious day to pray for them. Also, humans attract energies to fight evil on Amavasya as planets release more energy on Amavasya and human radiation perceives it.
Amavasya is a Sanskrit word that refers to the lunar phase of the New moon.
A child born in Amavasya can be born with birth defects that can lead to mental slowness. It is believed that children born in Amavasya are not very bright in academics since Planet Jupiter is the Lord of intelligence.
Why should you choose Swami narayanan temple? with E-service
Our prices are lower than the Market always.
You can book and get your Homam done in 2 hours
You can watch all your Rituals Live.
We chant your name in every ahurtie in the homam
We chant 108 ashtothra for all the gods, which is not done anywhere.
We only do individual Pooja and no group poojas are done.
All the rituals will be done at your convenience.