Shani Jayanthi
19.05.2023
Shani jayanthi
Lord Shani is the birthday of Shani Dev which is celebrated on vaikasi amavasya. Only in Hindu tradition we praise the navagraha because they have real impact on our life. he twist and turn of life happen because of Navagrahas.
4.2

(564)
Pooja :
₹400
₹500
save ₹100
Abishekam :
₹500
₹600
save ₹100
Poorna Pooja :
₹650
₹800
save ₹150
2 vadhiyar homam :
₹6,500
₹8,500
save ₹2,000
4 vadhiyar homam :
₹10,500
₹12,500
save ₹2,000
All rituals done withing 20 to 30 mins of booking.
All our rituals are cheap and below market price.
You can watch all the Pooja live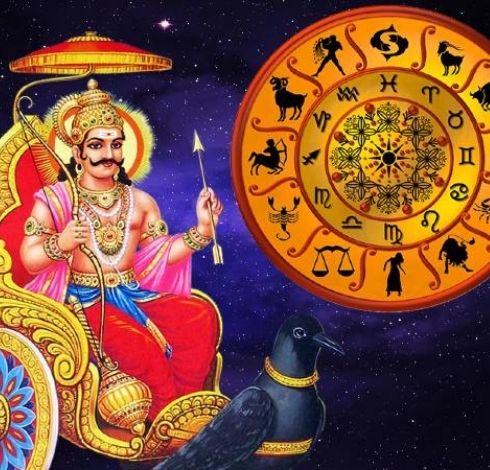 Frequently Asked Questions
The pooja will be done within 20 mins of payment.
You can easily book pooja with us. payment can be done in multiple ways like google play, phonephe, paytm, bank transfer, UPI's, razorpay and payumoney. After paying us Whatsapp Number : +91 89256 62492 send us the screenshot in the whatsapp number.
After the payment is done, send us your payment screenshot in our whatsapp.
Then you have to share your name, rashi, nakshatra and the gotra in our WhatsApp to whom the pooja has to be done. Our team will acknowledge your payemnt.
Then our team will assign a vadiyar and he will call you through whatsapp, google meet, zoom and whatever medium you prefer.
You can watch the sankalpa, pooja and the whole ritual live. all our rituals are customised to the individual needs. There is no common sankalpa or the pooja
Step 1 : Choose your Desired Pooja or homam and click the Razorpay Link and Pay us with your preferred method of payment options.
Step 2 : After Paying us, send us the Payment Screenshot in our WhatsApp and send pooja details for whom the pooja should be done
Step 3 : Your pooja done within 20 mins of Payment, We send your pooja video footage in your whatsapp.
Step 4 : Our team will assign a vadhiyar and he will call you through whatsapp, google meet, zoom and whatever medium you prefer.
You can reach us very easily. We are there to guide you, clear all your doubts and help you in payment. Our team takes almost care and effort to answer the clients Call at the earliest
Clients

Testimonials

Kind words from our Swaami narayanan Clients.
I am having Shani dasa and hence I was facing very much problem and difficulties. Thank you Swami Narayana temple, they helped me in performing homam on shani jayanthi which was done individually with reasonable price and after 3 months, I am finding my problems getting solved slowly

Shiva -
Shimoga
Indeed I tank Swami Narayana temple for doing Shani Puja for me and my family, the way priest do the Puja is very much satisfactory.

Sudharshan -
Chicago
I wanted to do shani pooja. I was googling for it I came across swaami narayanan temple. I was astonished by the way they did the pooja. also the fastness with which they organised the pooja.

Karthik -
Chennai
I have ordered pooja many times with their people and I come to believe they are like the ola of Pooja and Swiggy of homam

Monisha -
Washington
Pretty decent pooja, they keep up their word and they do the Puja at the best level of my satisfaction Hats off keep the good work.

Keerthana -
Trichy
Shani jayanthi Benefits :
Remove ill effects
Shani malefic effects affects a person with health problem, poverty and life threatening problem
Good Fortune
when shani is pleased with our worship, will bless us with good fortune
Wipe of Difficulties
Worship of Shani will get us rid away of problems and troubles that are faced
Apologise
Apologise for our bad deeds with worship and homam will reduce the punishment we deserve.
Long life
Get a long life as Shani is Ayushkarakan
Intellectual growth
Become pro aggressive in your work and business and increase your inner fire to learn and achieve anything.
Shani Jayanti
People also ask ?
Call now
Shani Jayanti is a popular Hindu festival that is celebrated every year to honour the Hindu God Lord Shani. Shani Jayanti is regarded as the birth anniversary of this diety. On this day, many women observe a religious fast.
Shani Dev is bornChaya was not playing the role of Sandhya without sun god's knowledge. She bore three children to sun namely Manu, Shani and Tapti. When Shani was in her womb, she was totally lost in serving her husband that due to sun god's heat the baby in the womb turned black.
As per Indian Vedic astrology, Shani dev is represented by the planet Saturn. This planet, like Shani dev has a very strong influence over the lives of the people. Shani Jayanti is celebrated to keep or ward off all bad omens and evils from one's life by appeasing Lord Shani.
Start the puja by lighting the lamp and prayers to Ganesh. Offer black sesame seeds to Shani dev. Offer flowers and puja to Hanuman and Lord Shiva. Chant the Shani Gayatri Mantra twenty one times at the end of puja.
On the day of Shani Jayanti, devotees observe a fast and perform a special Puja ceremony, Yajna, or Homa. These rituals are usually conducted in Shani temples or Navagraha temples.
Shani Jayanti day is considered highly auspicious for Hawan, Homam and Yagya to appease Lord Shani. Shani Tailabhishekam and Shani Shanti Puja are the most important ceremonies performed during Shani Jayanti.
Shani Jayanti is the day when Lord Shani, son of Suryadev took birth - Monday, 30th of May 2022.
Why should you choose Swami narayanan temple? with E-service
Our prices are lower than the Market always.
You can book and get your Homam done in 2 hours
You can watch all your Rituals Live.
We chant your name in every ahurtie in the homam
We chant 108 ashtothra for all the gods, which is not done anywhere.
We only do individual pooja and no group poojas are done.
All the rituals will be done at your convenience.